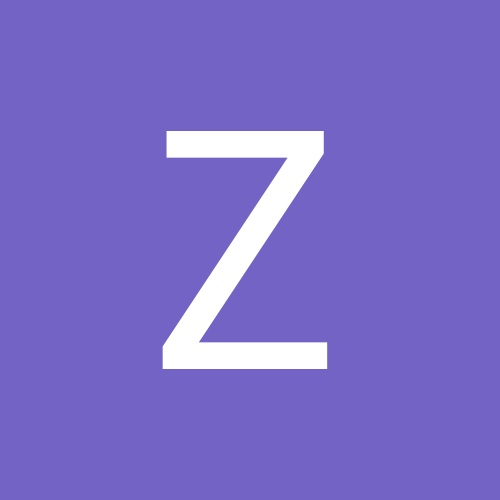 Content Count

510

Joined

Last visited
Recent Profile Visitors
The recent visitors block is disabled and is not being shown to other users.
zinki replied to joker7's topic in Events

Hast nen LTE Router, den du empfehlen kannst? Ist in Anbetracht, dass ab 1. Oktober eh Kabel ist, eig Verschwendung 😄

Ich wäre gerne dabei. Könnte eig auch führen jedoch will ich lieber den normalen RF machen. Grund: TS und LTE Speedport 2 Router mögen sich nicht immer. Könnte sein, dass ich öfter einen disconnect habe oder es gar nicht geht -.-

zinki replied to joker7's topic in Events

zinki replied to joker7's topic in Events

Aus bekannten Gründen nicht dabei

zinki replied to joker7's topic in Events

Aus bekannten Gründen keine Zeit

Mir geht's auch primär um die Units. Hab ehrlich gesagt nicht dran gedacht, dass Kram in den Fahrzeugen is.

Ich würde euch bitten, alle Kritik an der Mission (technische Seite, Ausrüstung, etc) zu schreiben. Würde das ggf alles anpassen. - Bushmaster statt MRAPs (auch wenn ich sie nicht mag. Aber RHS is da auch net Pralle) - Bluefore AI darf keine Autos besetzten - Paar Script Sachen, die keiner Mitbekommen hat (ServerEventHandler removen, sobald ausgelöst. Alive Abfrage für die Support AI) Ich selbst habe noch zwei Fragen: 1. Wie war eure Performance (FPS mitlaufen lassen (Steam) oder Schätzung an sich)? 2. Kann unsere AT 4 keine BTRs o.ä. brechen?

Heavy kann den DM haben. Dann nehme ich den AT4 unter Mac 🙂

#06 Falls unerwartet mehr als 16 Anmeldungen: #17

So, ich bin definitiv dabei. Würde dann wohl die #18 nehmen, wenn sich keiner will 😄

Wahrscheinlich dabei. Entscheidet sich noch (vermutlich im Laufe der nächsten Woche :)). Kann dann auch ein FTL nehmen.

zinki posted an article in News

Es ist zwigend notwendig, dass ihr das HCF in irgendeiner Weise verwendet (Modul- oder Scriptversion). Alle im Editor gesetzten Units werden an den HC übergeben und verlieren dabei ihre Befehle, die z.B. per CBA gesetzt wurde (keine Waypoints mehr und stehen nur rum). Die PostInit-line funktioniert leider (zur Zeit?!) nicht. Siehe zur richtigen Verwendung die Wikieinträge (wurden von mir aktualisiert):Vorbereitung, dass die HCs erkannt werdenTSS HCF Modulversion (geeignet für Anfänger und am schnellsten Umsetzbar für alte Missionen)TSS HCF Scriptversion (geeignet für Fortgeschrittene oder besondere Wunschumsetzungen)Debugging/Einheiten aus dem HCF nehmen (bitte letzteres nicht als - dirty - Workaround nutzen) Ich bitte überarbeitet eure alten und neuen Missionen dementsprechend! Für Rückfragen stehe ich jeder Zeit per PN im Forum oder im TS zur Verfügung.

zinki posted an article in News

Alcatron sucht noch Unterstützung für einen Trockendurchlauf des neuen Logistik Leitfadens. Übung findet heute Abend (05.02.2017) ab 20 Uhr statt! Meldet euch im Kalender an!

zinki posted an article in News

Das neue Serverupdate ist aufgespielt. Es ist 11 GB groß. Fangt also rechtzeitig (am besten heute!) an zu laden. Im Laufe des Sonntags/Montags kommen noch kleinere Updates nach!